Visits and Programs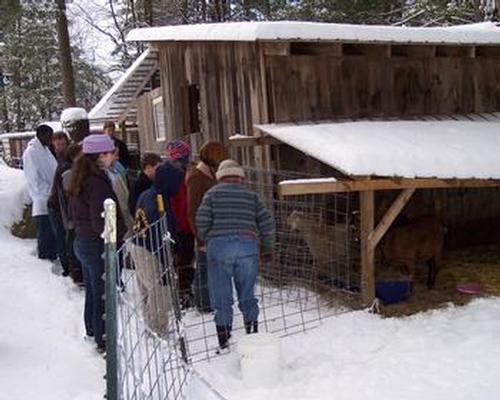 The farm holds three open farm events during the year- spring shearing in March, an Easter afternoon lambs open house, and fall shearing in October. No admission fee is charged for any of these.
Other visits to the farm can sometimes be made by appointment. Generally a small fee is charged for these visits.
Farm and fiber programs are offered on a regular basis. Our programs are all small and hands-on. Some are geared for teenagers and adults, others for children of various ages, and some are offered specifically for families. Under Massachusetts law our childrens summer programs are considered to be a camp. We therefore are licensed as such and comply with the myriad rules and regulations which this entails.
We also offer tailor-made programs to a variety of organizations. Some of these are run here on the farm; many are taken on the roadto other sites.
We do offer scholarships for many programs- please ask!